Policy, Systems, and Environmental change initiatives (PSE) help Michigan residents access affordable, delicious, healthy foods and safe places to be physically active. PSE initiatives address community needs and involve collaboration across multiple organizations and funding sources. It is sometimes challenging to define PSE with one specific definition because PSE initiatives come in so many styles and sizes due to their local relevance and unique ways they play out in each community.
MFF partnered with four SNAP-Ed programs across the state to capture videos of their PSE in Action. These videos show what PSE "looks like" in these example communities. We are sharing them in the hopes of inspiring healthy changes in communities across Michigan. We thank these four partners and communities for sharing their good work.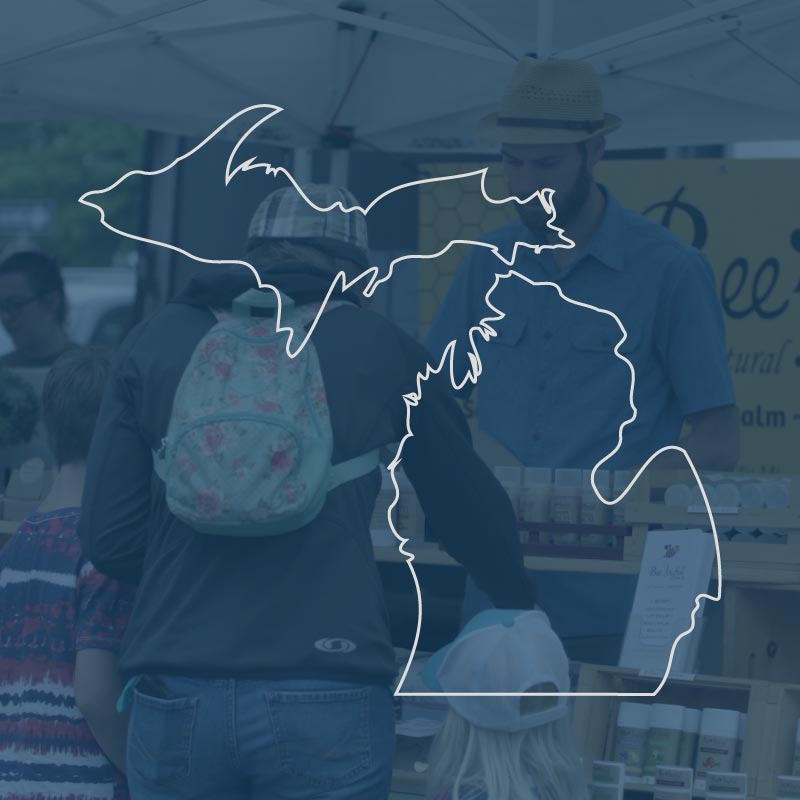 SNAP-Ed at the Michigan Fitness Foundation is a collaborative of partners across the state whose work focuses on improving the health of Michigan's most vulnerable citizens. This video is a short overview of how PSE efforts support the goals of SNAP-Ed in Michigan.
MEDIAN HOUSEHOLD INCOME
$54,938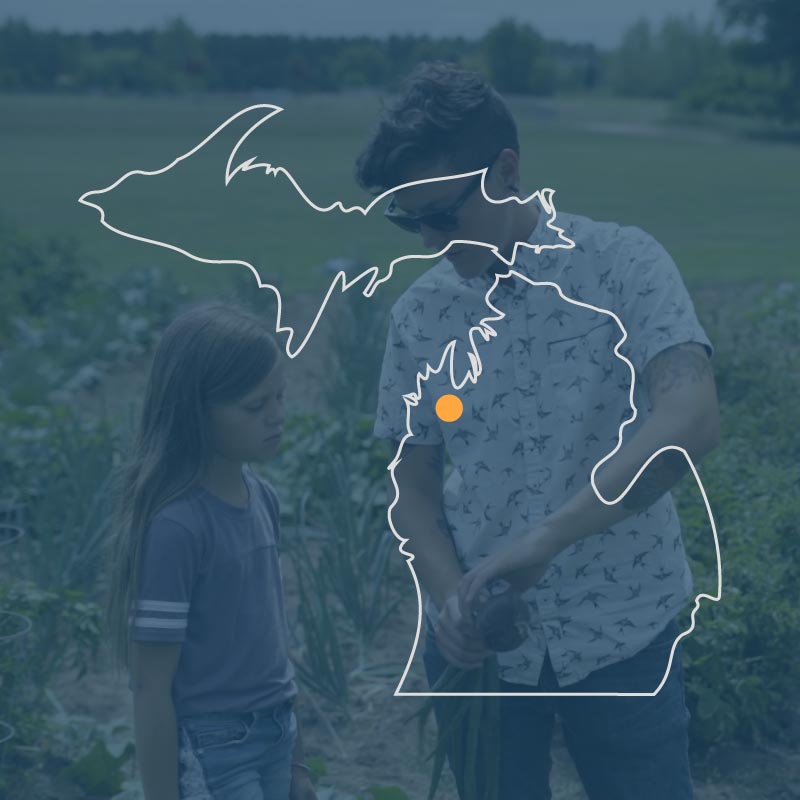 Traverse Bay Area Intermediate School District (TBAISD) leads SNAP-Ed programming in communities spanning three counties in northern Michigan. TBAISD partnered with Buckley Community Schools on a farm to school PSE that featured a new community garden. The project was made possible with support from the school's teachers and administrators, donations from local merchants, and community members who care for the garden.
Buckley is a small community in Wexford County surrounded primarily by commercial agriculture land.
MEDIAN HOUSEHOLD INCOME
$45,000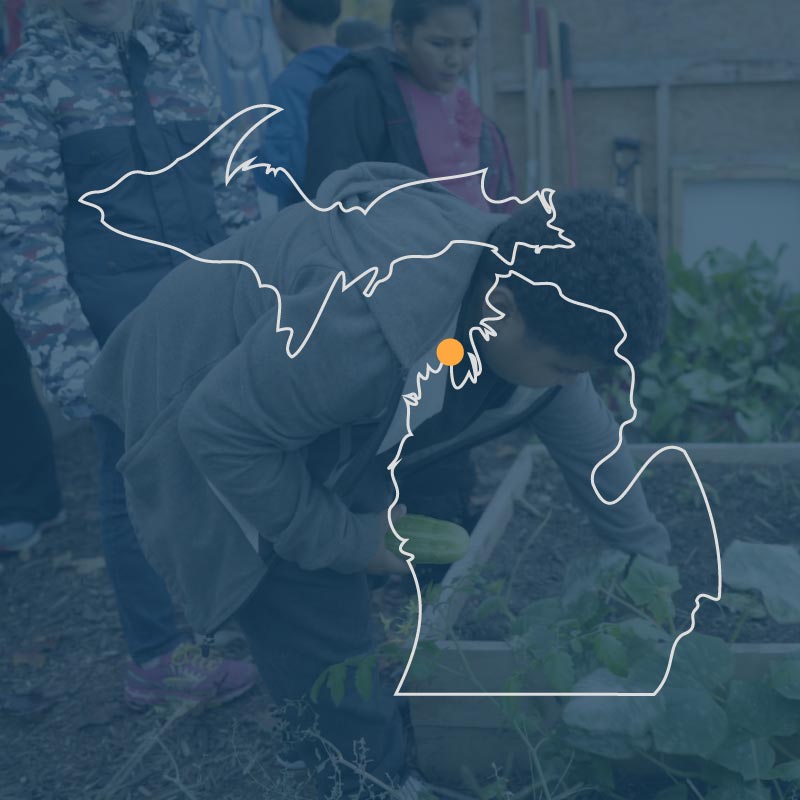 TBAISD's SNAP-Ed program also supports Northport's farm to school project. The heart of Northport Public School's project is sourcing produce from local farms for school meals. Supporting efforts include a school greenhouse, classroom lessons, and pop-up farmers markets where students can meet local farmers. The project was made possible through the school's amazing food service team, relationships with local farms, and additional funding sources for things like pop-up farmers market tokens for students.
Northport Village is a small rural community at the tip of the Leelanau Peninsula.
MEDIAN HOUSEHOLD INCOME
$48,424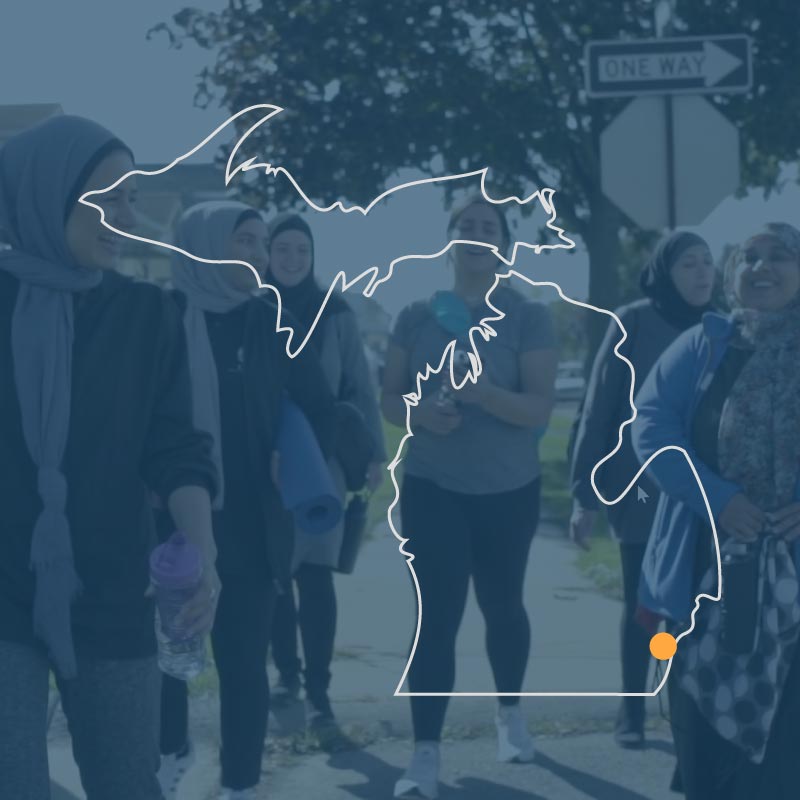 Leaders Advancing and Helping Communities (LAHC) is a nonprofit that provides SNAP-Ed programming in Dearborn. Relationship building and establishing trust were essential to LAHC's work with the Healthy Dearborn Coalition and Dearborn Public Schools to implement a district-wide community use physical activity policy. LAHC's Workout Opportunities for Women (WOW) program now holds classes in schools and coordinates with the school to ensure privacy. Private spaces allow participants who wear face veils the opportunity to exercise unveiled.
Dearborn is located in the metropolitan Detroit area and is home to a diverse community of Arab Americans from different nationalities and cultures.
MEDIAN HOUSEHOLD INCOME
$52,498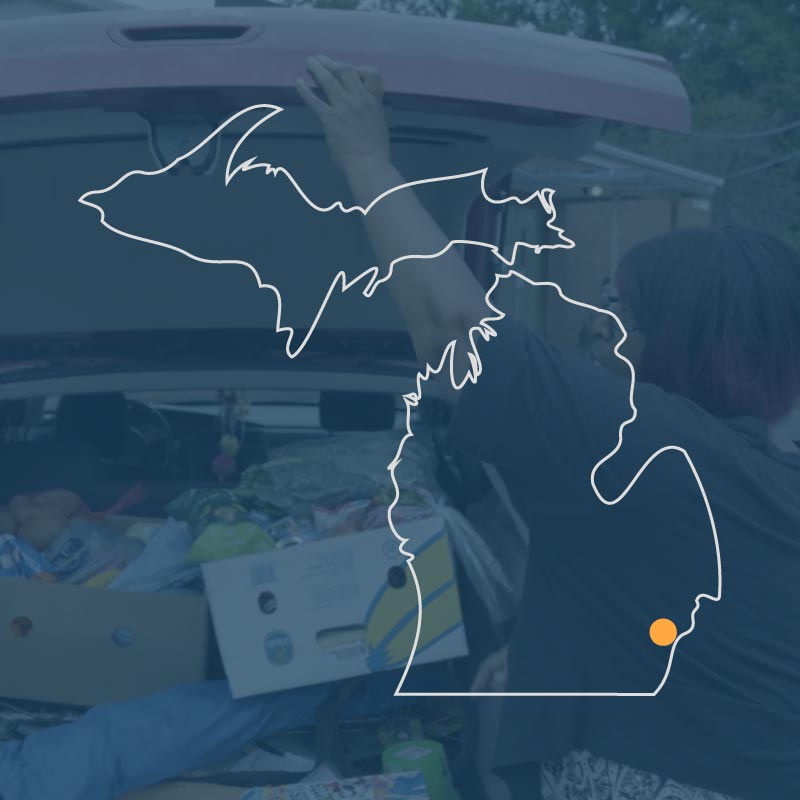 Gleaners Community Food Bank works to address hunger across five counties in southeast Michigan and their SNAP-Ed program includes supporting pantries in PSE efforts. At Redford Interfaith Relief PSE changes to support healthy food choices included policies on staff and volunteer training, environmental nudges, and acquiring community foundation funds to purchase additional cold storage for produce.
Redford Township is located in Wayne County and is a suburb of Detroit.
MEDIAN HOUSEHOLD INCOME
$56,377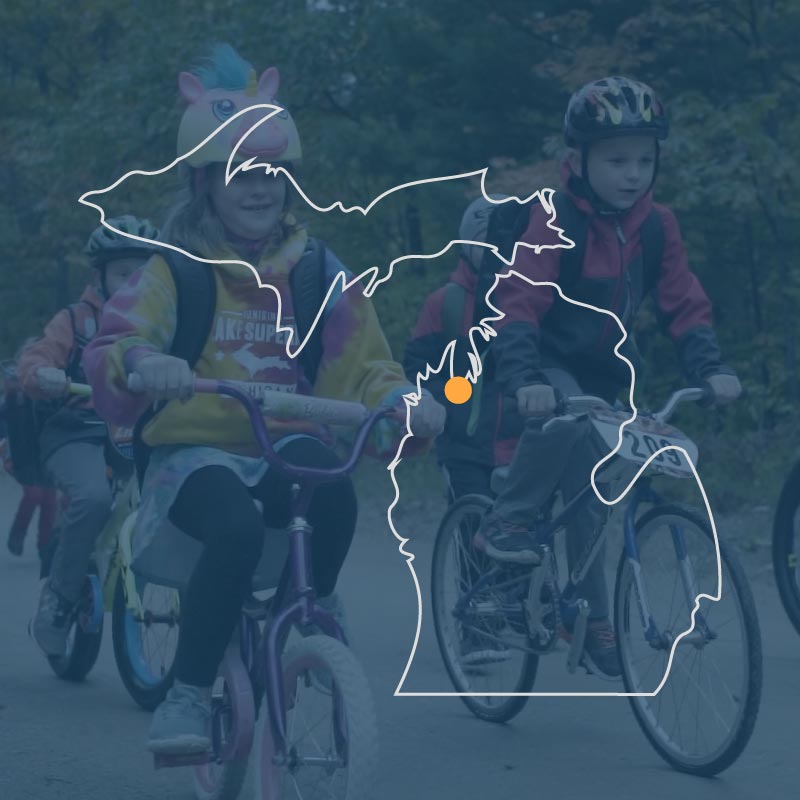 Traverse City Area Public Schools (TCAPS) leads a SNAP-Ed program that partners with local organizations, engages in the Shape Up North community collaboration, and leverages multiple funding sources to further its impact. The projects in this video demonstrate how PSEs can provide lasting benefit to a community, years after they're implemented. TBAISD (from the farm to school videos) is also engaged in Shape Up North and partnered with Norte to organize the garden bike tour featured in this video.
Traverse City is the largest city in the 21-county Northern Michigan region, is a tourist destination, and is the largest producer of tart cherries in the United States.
MEDIAN HOUSEHOLD INCOME
$53,871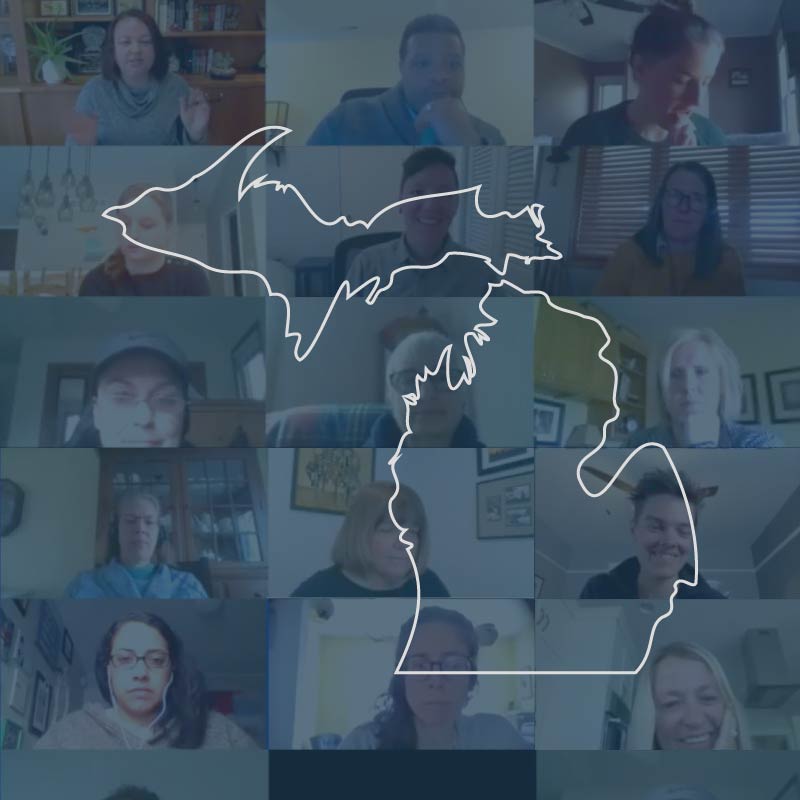 To further the conversation about PSE in Action, the Michigan Fitness Foundation hosted a webinar on April 10, 2020. During the webinar, 79 participants watched the videos and talked with SNAP-Ed staff featured in the videos about their programs. If you have questions after watching the webinar, please contact us at snap-ed@michiganfitness.org (email link).